12 11 2014
Managing A BizFirst Service
                The ability to define business processes and effectively separate these processes from your applications will be very much helpful for the upliftment of your organization's competence to successfully manage changes. It also allows you to build your systems quicker and make necessary changes at a much lesser cost. A service is a system process that runs independent of any program. After creating Apps at Apps First, if you require service to carried out you have to call previously created services. Process First helps to reuse services and process.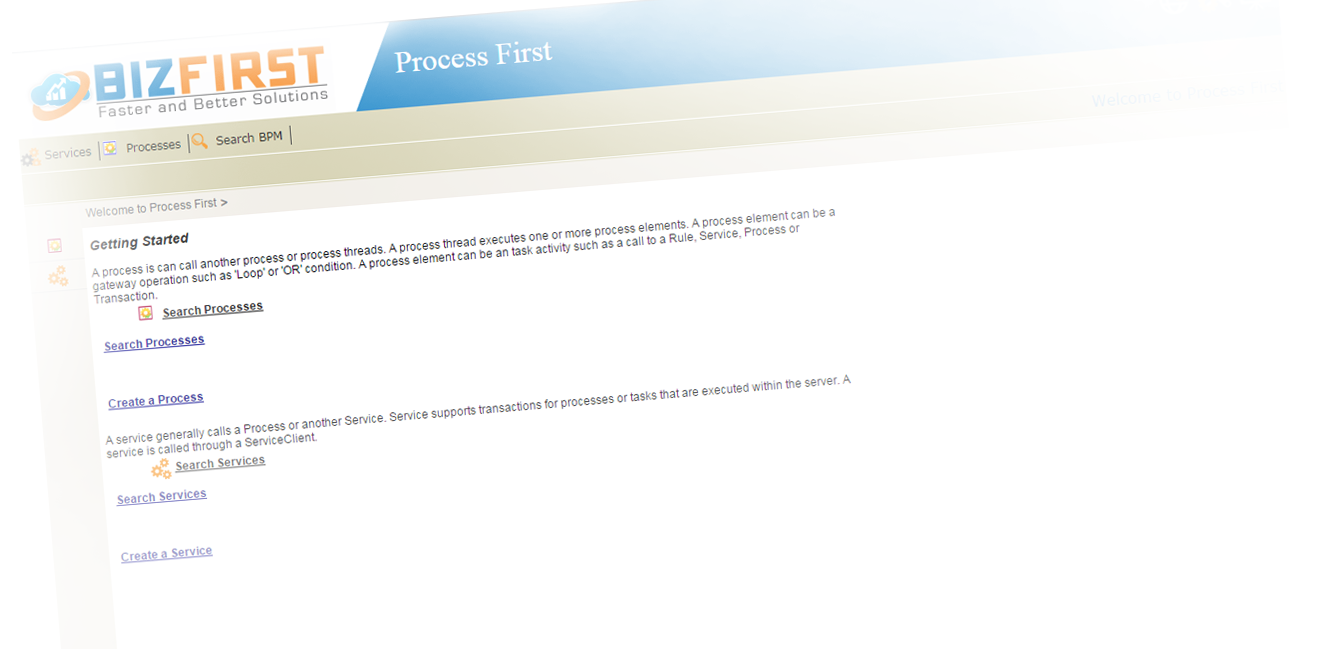 Creating and publishing a service using Process First helps you to control, organize and reuse the services easily. This Business Process Management system is very light weighted, hence very easy to handle and organize. Process First provides an option to reuse the services, so very easy to manage services. If you need to create a service, you have to create operations that need to be executed when service is called. You can add previously created operations to the service or can create new operations. An operation may contain processes, which can be newly created or can be add previously created processes.
                A service refers to a process which is needed to be run for the execution of a particular App. There may be more than one services running for a single App. Process First helps to create services with very less effort. It also make easier to make changes to the services on an App.