14 09 2014
Getting Started-Apps First
               Apps First is a cloud based development platform. You can develop an enterprise level Apps easily with Apps First. App development is an easy task with the rich functionalities of Apps First.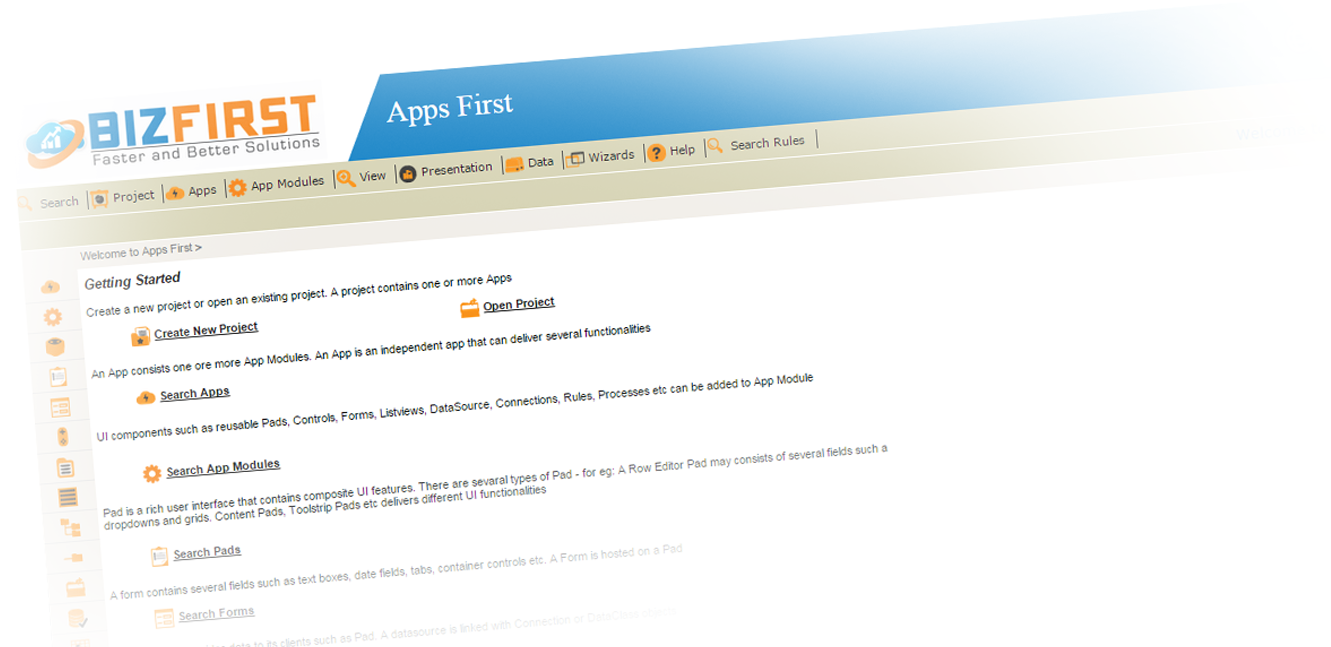 Project: We are creating Apps under a Project. We can have one or more Apps in a project.Click Here
Apps: Once you create a project, an app will be created by default.
Modules: We will have three modules by default- UI, Rule and Data module. You can add more if it is necessary. You can manage user interface part with UI module.ie. The design and styles are applied to this module. Rules and actions are managed through Rule module. Data modules manages the data connections, data classes, data sources etc.
Pad: A Pad is a rich user interface, which consists of composite UI features. We will have different types of pads such as content pad, row editor pad, tool strip pad etc.Click Here
Form: A form is part of a Pad. It may contains textboxes, container controls, tabs etc.
Data sources: Data source provides data to pads or forms. It includes a connection with a database and data class.
Entity: An entity is one of the basic building blocks in App development using Apps First. It can be compared to a real life entity such as a Vendor, Book, Insurance, Bank Account, Supplier or Task.
You will have wizards to make all the steps in app creation easy.
To know, how to create an App Click Here
To know more about Tree, please click here
To Know more about Data Environment Please Click Here
To Know more about Data Maps Please Click Here